NEXT RELEASE: MARSEN JULES - BEAUTYFEAR (JAN.2014)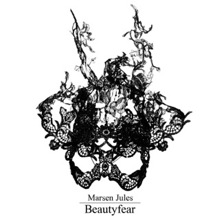 With "Beautyfear" Marsen Jules delivers one of his most outstanding albums so far. Mastered by 12K-labelboss Taylor Deupree and with a coverpicture taken by photographer Erik Madigan Heck from NYC, the best conditions are laid for a lasting experience of abstract musical poetry and touching soundscapeism.

Release-Date: 26.01.2014

Pre-Orders start: Jan. 1st 2014
DECEMBER SPECIAL: HAROLD BUDD TRIBUTE - CD FOR 7,-€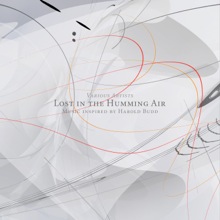 Still looking for the right gift for your fellow music enthusiast? For the christmas season we dropped down the prices of our Harold Budd Tribute Compilation "Lost in the humming air".

The project includes artists as Biosphere ,Taylor Deupree, Bvdub, Marsen Jules, Xela, Deaf Center, Loscil, Andrew Thomas, Rafael Anton Irisarri, Mokira, Porn Sword Tobacco and Christopher Willits.

CD + DIGITAL DOWNLOAD: 7 € + shipping
DOWNLOAD ONLY: 5€

OKTAF BANDCAMP
[OKTAF06] GASTON AREVALO - "ROLLIN BALLADS"
Pop-Ambient from Uruguay. Following two tape releases (one of them on British Touch Rec.) Gastón Arévalo is releasing his debut CD "Rollin Ballads" via Oktaf Records. Growing up close to the harbour of Montevideo, Uruguay´s capital, being surrounded by old architecture, fishermen, boats and the sea on the one hand and subtropical nature on the other, his fascination with his natural and urban surroundings seems to have developed only naturally. His earliest acoustic childhood impressions and associations from this surroundings are still his most vivid – for example the sounds of the textile factory, which used to be his father´s workplace. His latest recordings are intensely inspired by natural and organic sounds – tracks like "Selvagem" are the result of field recordings of long walks at sun dawn mixed with unconventional sounds of natural elements such as stones and bones. The result is a synaesthetic impression of foggy, far away landscapes; yet still flooded with light. This is what Arévalo intends with his aurally and ,visually' stunning tracks. "Souvenir", "Rollin Ballad I" or "Geographia II" let the listener loose himself in the never ending repetitions evoking those images. Classically trained, Arévalo intersperses analogue sounds into his tracks as he incorporates modulated and modified fragments and passages played by instruments. This evokes the musical influence of music pioneers such as Brian Eno, Terry Riley, Arvo Pärt or Erik Satie. As a multidisciplinary artist with a focus on experimental ambient music, this record based on neo-classical sound collages and modulated and synthesized field recordings rife with hidden melodies and abstract sound structures. His tracks are and should be mirror images of life – "Rollin Ballads" – which, as life is, always moving and constantly changing..
[OKTAF05] MARSEN JULES TRIO - "PRÉSENCE ACOUSMATIQUE"


German ambient-connaisseur and soundpoet Marsen Jules (aka Martin Juhls) is well known for his releases on City Center Offices, Kompakt as well as Oktaf. On stage he often combines his atmospheric soundscapes with live musicians. A steady formation is the Marsen Jules Trio, which features the twin brothers Anwar Alam and Jan-Philipp Alam on piano and violins accompanied by Jules´ restrained live-sampling, bowed percussions and singing wine glasses. For tours and festivals the Trio already played in the US as well as in Canada and all over Europe. With their debut-album "Présence Acousmatique" on Oktaf Records the musicians bring their "acoustic presence" to CD for the first time. It features six highly atmospheric soundsculptures between ambient, avantgarde-classic and modern jazz. Whereas the opening "OEillet Parfait / OEillet Sauvage" is still a variation of a track from Jules´ "Les Fleurs" album, all other tracks are composed for the Trio or developed out of the cooperation itself. Two tracks also feature saxophone player Roger Döring (Dictaphone) as a guest musician. The combination of dark scapes and saxophone on "Histoire de la nuit" and "Éclipse" makes one think of an ambient version of Bohren und der Club Ghore. The abstract "Excalibur" and "Maison en Vitre" remind of early avantgarde-classic and twelve-tone music and the closing "Les trains stortent de la gare" brings a bittersweet composition for piano and violin hold together by sparkling percussions.