ORDER NOW: [OKTAF08] LUFTH - "DISTANZ UND NÄHE"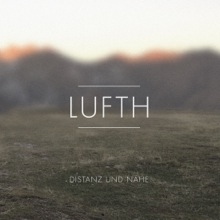 Lufth´s "Distanz und Nähe" accompanies the return of German experimental-dubtech and electronica producer Joerg Schuster. With his unique trademark sound and former releases on Source Records, Thinner and Archipel as Digitalverein and Sensual Physics – Schuster already established a loyal and enthusiastic fan crowd all around the world. His debut album as Lufth now introduces us to his most personal and experimental release so far. A 55 minute long collection of nine tracks that have been created over the past decade. As already done in other releases Schuster takes a strong reference to the German Ruhr area, the former industrial area where he lives, whereas other tracks take reference to inner states and personal developments. All in all Schuster is once again convincing with his abstract trademark sounds and a super-futuristic interpretation of todays dub-electronica.   
Marsen Jules nominated for the bestlist for "Preis der Deutschen Schallplattenkritik"
Congrats: Marsen Jules´ Album "Beautyfear" has just been nominated for the bestlist for "Preis der deutschen Schallplattenkritik", an independent award selected by german music journalists. The album is featured in the category "Nu & Extrem" of the february bestlist.
[OKTAF07]: MARSEN JULES - BEAUTYFEAR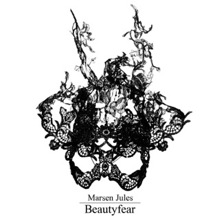 With "Beautyfear" the German electronic musician Marsen Jules (CCO, 12k, Kompakt) delivers one of his most outstanding albums so far. Mastered by no one else than 12K-labelboss Taylor Deupree and with a coverpicture taken by the highly acclaimed photographer Erik Madigan Heck from NYC, the best conditions are laid for a lasting experience of abstract musical poetry and touching soundscapeism. Jules has never been this dense, subtile and fragile before. All twelve tracks on "Beautyfear" were created during a week stay in a theatre workspace on one of the hills of Lisbon. The panoramic view over the dusty city in spring seemed to have been the perfect surrounding for this cloudy soundscapes, which at some points remind of Angelo Bandalamentis' work for David Lynch's "Mullholland Drive". "It's an album on the fragility of beauty", as Jules describes briefly. Music that can neither be described as ambient music or experimental sound art, but more likely delivers a poetic approach to music, live and sound itself. With "Beautyfear" Marsen Jules makes a great start into 2014 and with the already announced cooperation with Swedish filmmaker Anders Weberg and an upcoming release of his works from a residence at the legendary GRM studios in Paris, one should definitely keep an eye on what is coming next. 
[OKTAF05] MARSEN JULES TRIO - "PRÉSENCE ACOUSMATIQUE"


German ambient-connaisseur and soundpoet Marsen Jules form a Trio with twin brothers Anwar Alam and Jan-Philipp Alam on piano and violins for this release. Accompanied by Roger Döring from Dictaphone on two tracks "Presencé Acousmatic" is a deep live-music journey somewhere between the beauty of Harold Budd, the elegance of Eno and the darkness of Bohren & der Club of Gore.